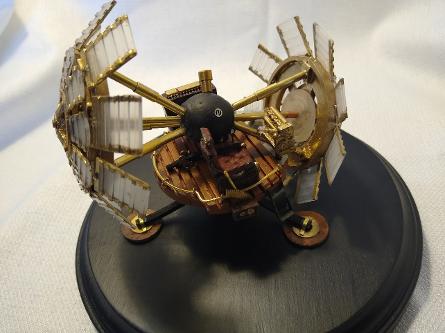 NEW! 2002 Dreamworks time machine
1/35 scale
See additional pictures by clicking the link above
The 5.5 inch NEW model of the George Pal time machine has control lever operation and a built in motor to spin the dish with no bearing wheel sticking out the back. It offers a smooth and quiet operation.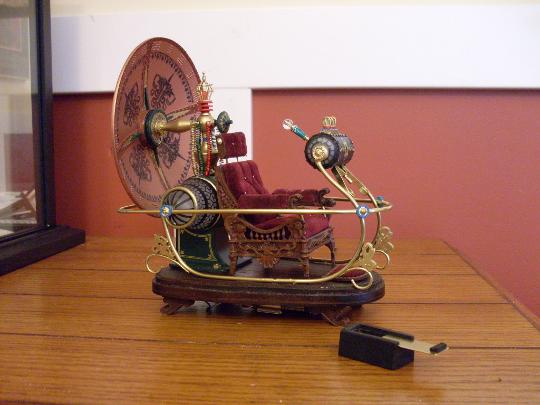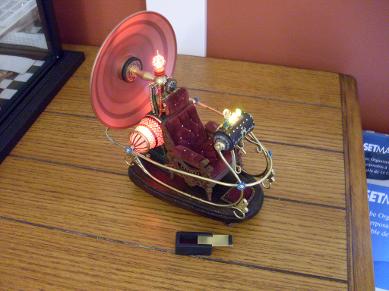 Removable control lever comes in it's own tiny display box.
Hi,
My name is Vince Winskunas. Since 2006 I have been building time machine models in different sizes and styles. My fascination with the Victorian design of the Time Machine in the 1960 George Pal movie of the H.G. Wells classic began the first time I viewed the film as a nine year old and has continued to this day. The graceful lines and colorful design of the machine which combined Victorian age beauty with futuristic capabilities made it something that I had to try to recreate.
Here are my recreations of this beautiful machine. I hope you like them!
You can click on the links above to see more detailed pictures and videos. I will custom build any of my models for purchase. Click the Contact Me page to get more information.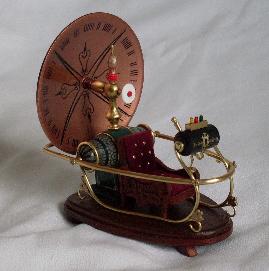 3.5 inch model based on the miniature model in the movie.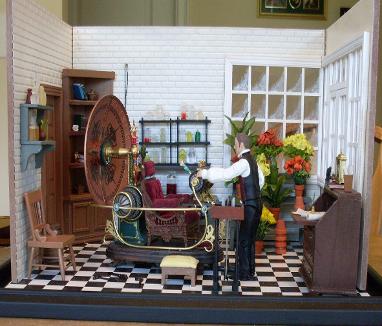 This new detailed diorama of the workshop from the 1960 film is very close to the actual movie set.
The 5.5 inch Wah Chang model is the same size as the movie miniature.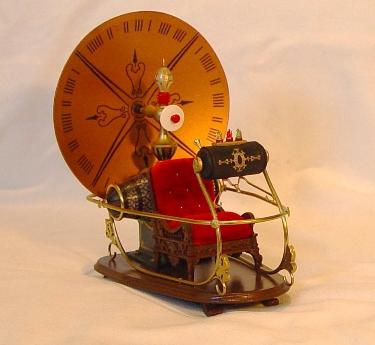 This half scale model measures 36 inches in length. Check out more pictures and a video in the link at the top of the page.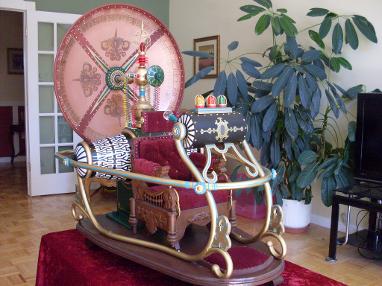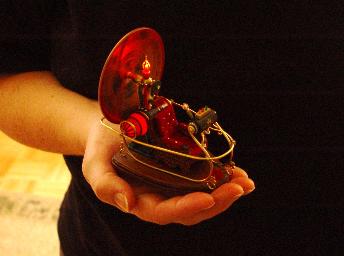 3.5 inch model based on the movie full size machine.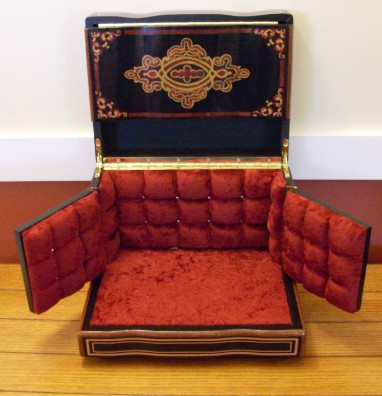 The Tantalus box for the 5.5 inch model.