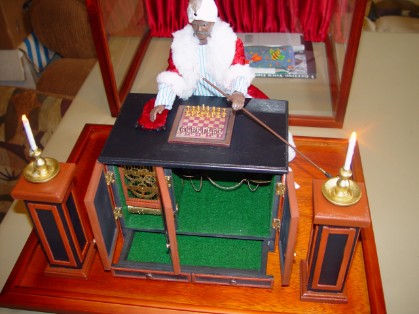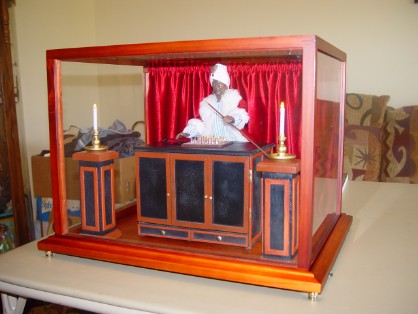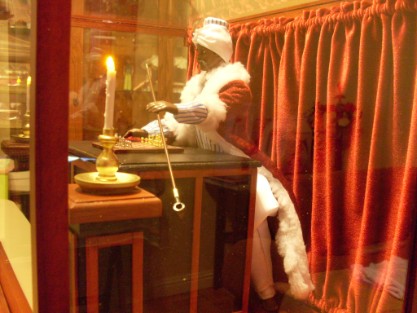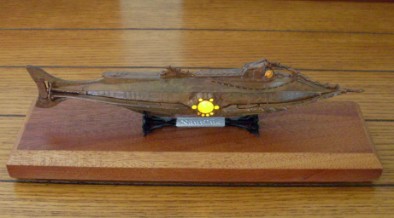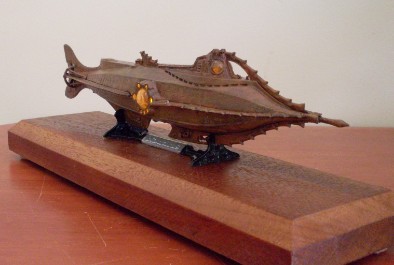 "The Turk" is a replica of the famous chess-playing Turk of the 19th century. It is 1/6 scale and features the automaton with a minature chess set with movable pieces, the cabinet with inner brass workings, and two candles with LEDs that actually flicker like a flame.
The Nautilus sub from the classic Jules Verne 20,000 Leages Under the Sea is 12" long including the solid mahogany base.
It has an LED that illuminates the side portholes and is operated from a switch at the side of the display base. The wiring and battery are hidden under the base.
The sub is painted to create the rusted hull effect.